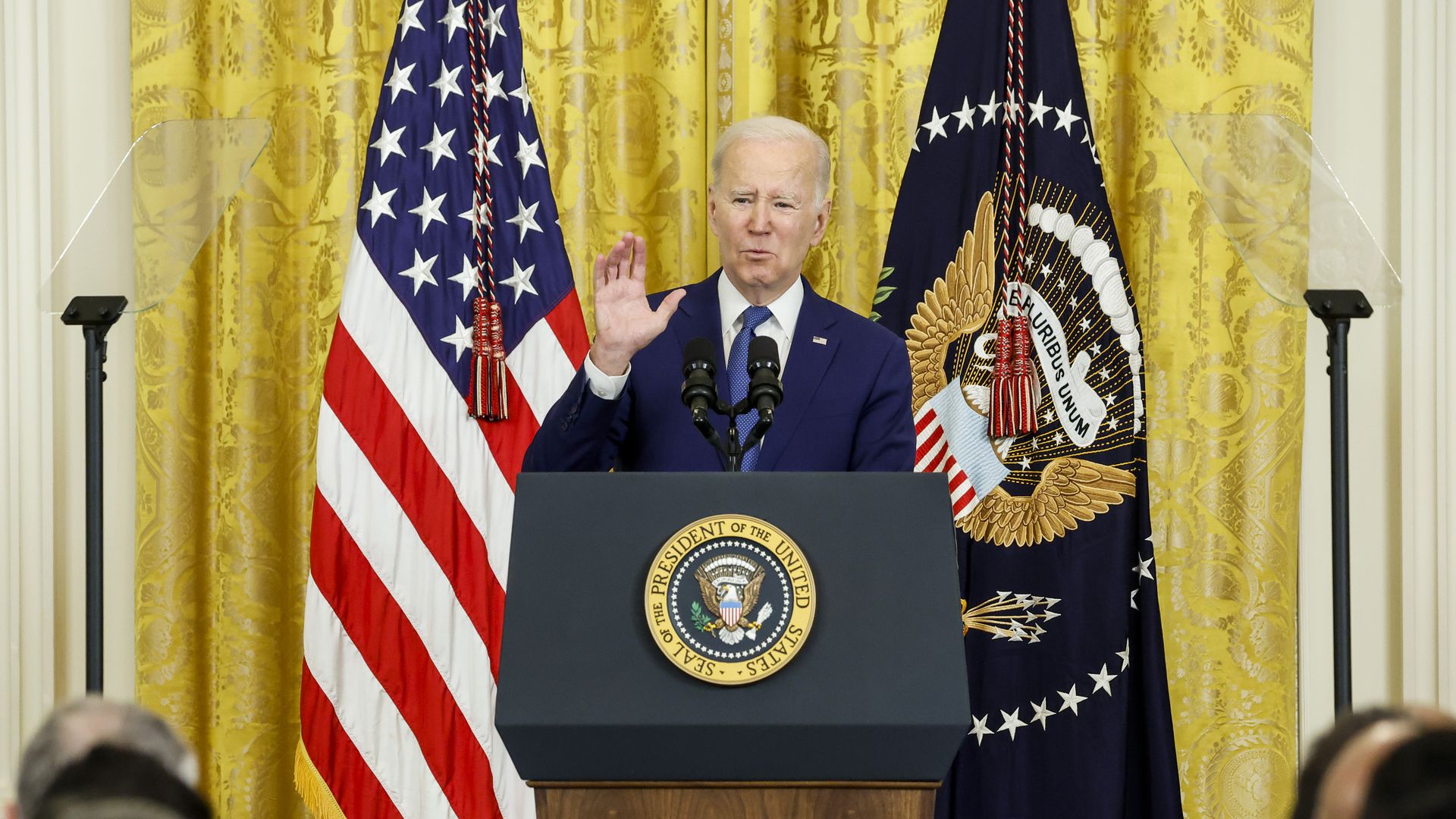 President Biden speaks at an event marking the 13th anniversary of the Affordable Care Act in the East Room of the White House on March 23. Photo: Anna Moneymaker/Getty Images
President Biden's White House on Monday vowed to veto House Republican's sweeping energy package.
Driving the news: The bill, H.R. 1, would replace "pro-consumer policies with a thinly veiled license to pollute," the White House said in a statement.
"It would raise costs for American families by repealing household energy rebates and rolling back historic investments to increase access to cost-lowering clean energy technologies," the White House said.
The White House added that the administration "wants to work in bipartisan manner with Congress to address lowering energy costs, permitting reform, and addressing energy challenges."
"However, H.R. 1 would take us backward," the statement continued.
The big picture: The bill, announced by House Republicans earlier this month, would slash environmental regulations, expand oil and gas drilling on public lands and waters and repeal parts of Democrats' signature climate law, Axios' Nick Sobczyk reported.
Senate Majority Leader Chuck Schumer (D-N.Y.) called the legislation a "partisan, dead-on-arrival and unserious proposal for addressing America's energy needs that they have laughingly labeled H.R. 1."
Republicans see the legislation as a starting point for a potential deal with the Senate to overhaul environmental permits, Axios previously reported.
Go deeper: Schumer declares House GOP's first major bill "dead on arrival"
Source: Read Full Article