"Repentant bandits" helped secure the release of 279 girls kidnapped from a Nigerian boarding school, it has emerged – as the students open up about the horrors of their ordeal.
A group of about 100 gunmen burst into the Girls Science Secondary School in the northwestern state of Zamfara on Friday and abducted the students.
Before ransacking the school in Jangebe town, they also attacked a nearby military camp and checkpoint, preventing soldiers from stepping in.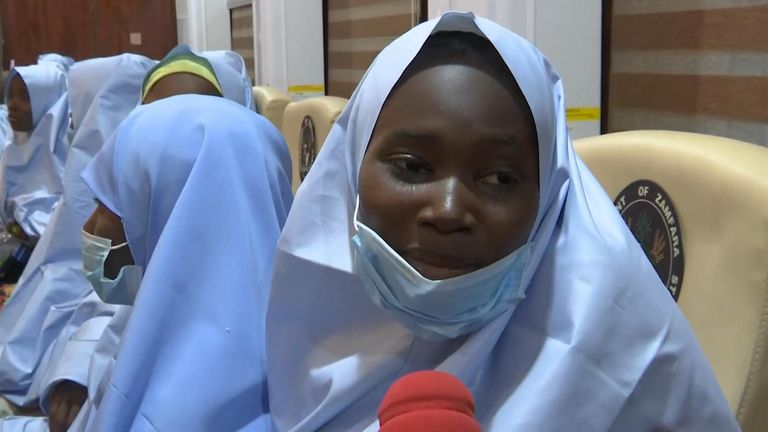 The girls said they were forced to march through stones and thorns and were repeatedly hit with guns if they could not keep up.
Umma Abubakar said: "Most of us got injured on our feet and we could not continue trekking, so they said they will shoot anybody who did not continue to walk."
Farida Lawali, 15, added: "While they were beating the girls with guns, some of them were crying and moving at the same time."
At least a dozen of the schoolgirls have been taken to hospital for treatment.
In spite of their horrific ordeal, the father of seven of the girls, vowed the abduction would not stop him from schooling his children.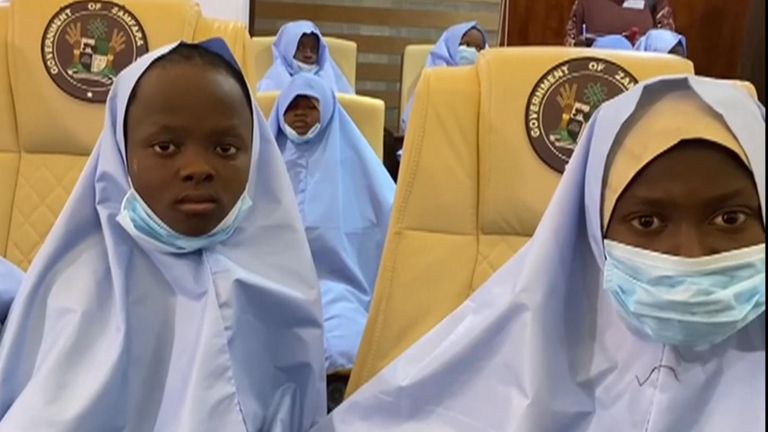 Lawal Abdullahi said: "It's a ploy to deny our girls from getting the western education in which we are far behind.
"We should not succumb to blackmail.
"My advice to the government is that they should take immediate precautions to stop further abductions."
And UN children's agency UNICEF has joined his call, urging the Nigerian government to provide added protection to schools.
Nigerian president Muhammadu Buhari said news of the girls' release had brought "overwhelming joy".
Source: Read Full Article